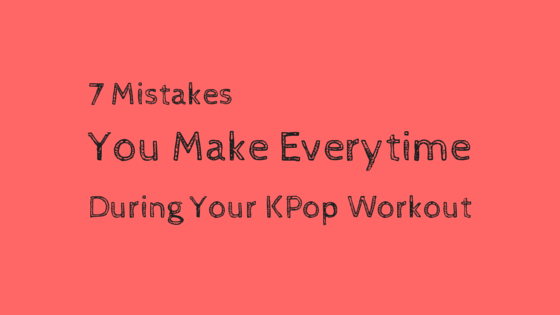 You started your Kpop Workout and you have been doing it for quite a while now. But you somehow cannot see any major changes yet? You might be doing something wrong. That is why we would like to talk about the 10 mistakes you probably make every time during your Kpop workout. We will help you to correct these mistakes. That will give you the chance to finally get rid of those nasty pounds.
1. To much is to much
You are not doing yourself any favors if you are overdoing your workout. Yes it is good that you are committed to it and it is better than doing nothing. But if you workout to much to lose fat quickly, things will turn sour. You don't have to lose all your weight within days. It is anyways not healthy this way. Set yourself a goal and workout accordingly. This will also prevent you from getting hurt.
2. You don't have a plan
You need a Kpop workout plan to use your time wisely. It is important that you make a plan for yourself. It sounds more difficult than it actually is. Get some inspiration for a workout from our articles. It will take time to get the body you want. But with a good workout plan you will get there. Just let us know in the comments, if you need some help with that and we will get back to you.
3. You are not warming up
Beginners often skip the warm up or just keep it very short. But a good warm up is the basis for your workout. You need to get your body ready for the Kpop workout. This includes stretching and some cardio. This way you  will prevent injuries and lose weight at the same time. And your body will look leaner.
4. Running is your only cardio option
If you want to lose weight, you have to burn it with regular cardio workouts. It is that simple. But cardio workouts can get boring. Especially if you always do the same one. If you don't want to go running anymore you should have a look for alternatives. And there are plenty alternatives you can consider. Basketball, swimming, soccer, tennis, volleyball, etc.
5. Unrealistic expectations
If you expect to look like a member of Girls Generation within the next week you might be in for a devastating let-down. Don't set unrealistic goals. This doesn't mean that you will neer get that beautiful shaped body. But it will take some time. Take this in mind. Otherwise you will have a hard time sticking to the Korean diet and your Kpop workout.
6. Incorrect form of the workout
By doing a workout wrong, you can not only be inefficient but also in for a injury. To avoid this you should get your execution right. Watch videos on how to workout right or get a personal trainer, if you want to be sure. A personal trainer can be very helpful, especially in the beginning of your journey.
7. Sleeping to less
Sleeping is an important part of your overall well-being. You need sleep to give your body enough time to rest from your Kpop workout. Additionally, a good amount of sleep will benefit your health tremendously.
8. You listen to the wrong workout songs
If you have the wrong workout songs, life can be difficult. But with the right music choice you will accomplish anything you desire. Check out our Kpop Workout Playlist for some very good ideas and inspiration.
If you avoid these 7 mistakes during your workout, you will see huge improvements. Let us know in the comments, if you do one of these workout mistakes. And if you want others to avoid them as well, please don't hesitate to share this article.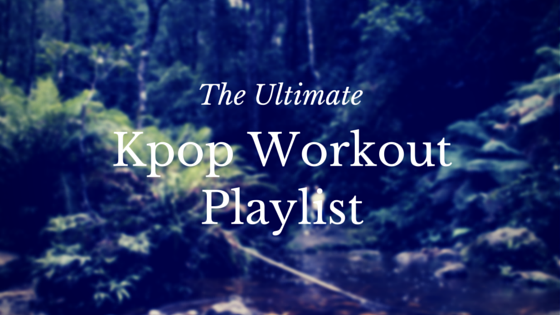 We love to workout and therefore we need a good Kpop workout playlist. Maybe you feel the same way. Whether it is running, hitting the gym or working out at home. With some cool Kpop songs in the background, everything seems easier and more enjoyable. Let's face it, a Kpop workout should be fun.
To make your workout more fun and to keep you going with your fitness challenge, we would like to share our Kpop workout playlist with you. And without further ado, here are our favorite songs in no particular order.
Put these Kpop songs on your playlist and have a great workout today. My Kpop workout playlist always helps me to stay focused and go the extra mile. I hope it does the same for you. If you need some workout ideas, you should have a look at our Kpop workout.
Let us know what your Kpop workout playlist looks and sounds like. Maybe you have some good songs on your player which we should add to our list.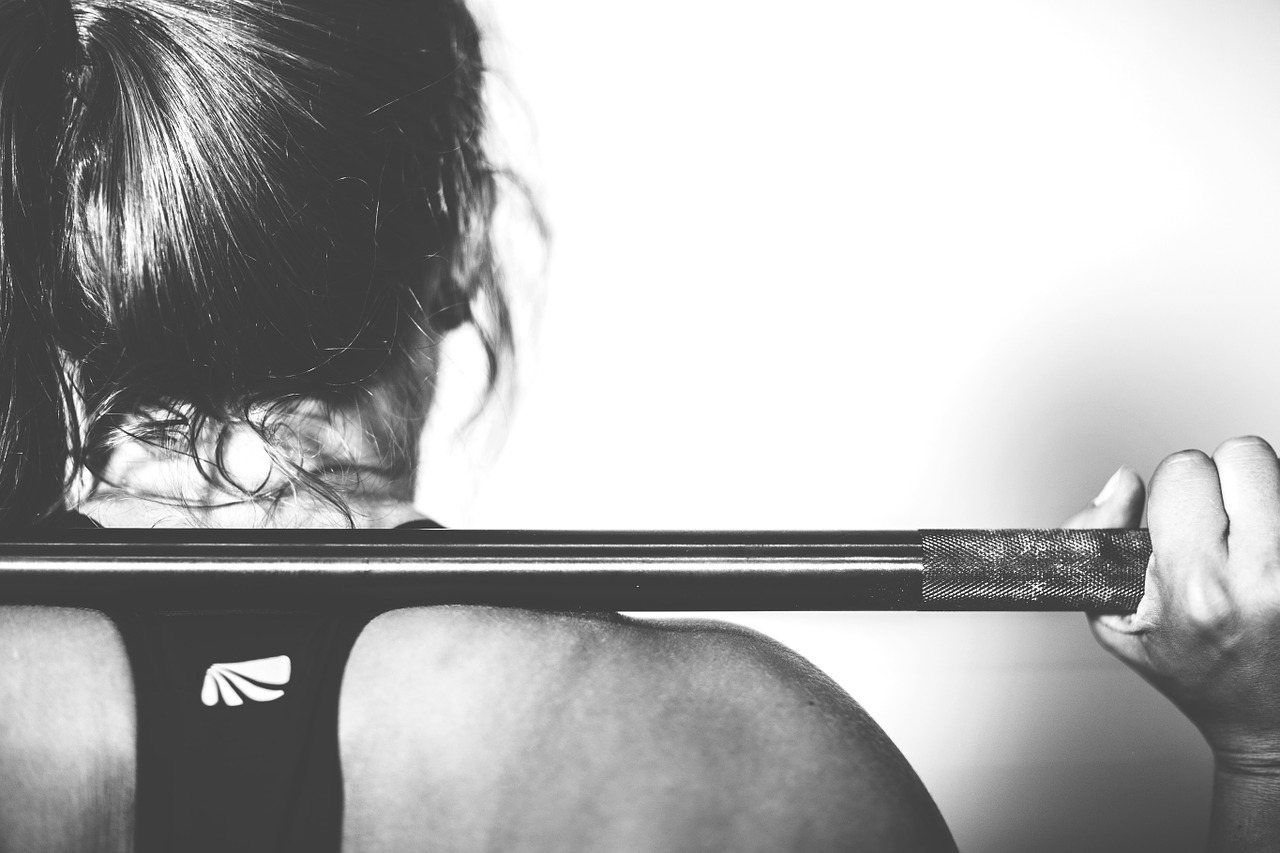 What should a Kpop workout look like? We think that it should not only consist of dancing, but also some other cardio. If you want to look like your favorite Kpop idol you should also consider some weight exercise. Not to much though because heavy muscles might kill your feminine parts.
It will be a totally different story. for men. They should just hit the gym as hard as possible. But to make sure that you can get the body you want, we put together a Kpop workout which will make you look amazing. Will it happen over night? Rather not. But with some dedication and some sweat we will make sure that you finally reach your goals.
But how does the perfect Kpop workout look like?
Let's first look at some workouts which are done by some of the most famous Kpop idols. After that we will move on and explain, how you can model your workout around their exercise routines.
1. SNDS workout routine for beautiful thighs
You want to have those beautiful SNSD thighs. Just like Yuri or Jessica? Then the following video is for you. Learn how to work out your thighs and get those beautiful legs. It is a wonderful workout which will make you look awesome in your favorite skirts.
2. Kpopx Fitness
If you need some more Kpop workout videos you should have a look at Kpopx Fitness. The founder Maddy Lim and her programme were awarded "Best Dance Fitness" award 2015 by the Shape magazine. And they do deserve the award. Make sure to check out their workout routines and courses.
3. Big Bang dance workout
This video proves that almost any Kpop song can be used for a great workout. Just follow the steps and you will feel how intense a dance workout can be.
4. K-Fit workout
We found this workout on Arirang tv and we love it. The K-Fit workout is perfect for people who don't have a lot of time. And it is big fun. Get ready for your hot and fit body.
https://www.youtube.com/watch?v=ov8F5ylshls
5. Yuri SNSD Workout
Watch how Yuri works out in the gym. When you are finished watching, you should get to the gym yourself and work out hard. I find her so inspiring and it really paid of for her to utilize the gym. You should do the same.
All the Kpop Workouts mentioned above will help you to get into form. If you have the time you should do all of them throughout the week. You can also choose your favorite and only do that specific one. If you for example want to work on your thighs only, you should try out the "Girls Generation" workout a few times. But we recommend to do all of them, because it will otherwise become boring. And it is essential that you stay motivated.  Just have some fun doing the Kpop workouts and visualize the reason for your weigh loss desire.
Let us know which Kpop workout you like the most and which playlist is the best for a good workout.